Why should I play J.S. Bach's 2-part inventions?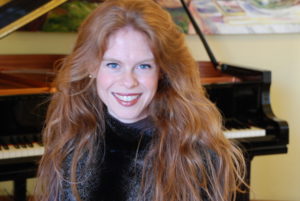 Hello, I am Fernanda Machado and I am musiMentor Piano at iClassical Academy. My newborn course is all about J.S. Bach's 2-part invention No. 10, and I'd like to tell you more about the possibilities mastering these pieces can offer you.
Playing Bach's 2-part inventions is the fastest way to learn a considerable amount of musical elements, composition and piano technique, touches, phrasing, and art while playing beautiful, well-constructed and inspiring short pieces of music.
Each of the 15 pieces is in a different key and presents a different set of forms, moods, ornamentation, rhythms, tempo, fluency, and much more; allowing the performer to navigate through different oceans to explore new ideas and ways to express those. Or, another great reason would be because it is a lot of fun!

Choose your first inventions
Having so many beautiful options, it can be hard to choose the first one! Consider your natural abilities and preferences and choose one that goes along with that. Let the novelties and challenges for a second moment. Applying the correct and appropriate pianistic movements, touches, and articulations and creating your unique view of the music to what is easy for you to understand, should be enough at first. You can choose any of them, but I'd suggest starting with numbers 8 (F Major), 10 (G Major), 11 (g minor) or 15 (b minor). They are all very strait forward, therefore easy to follow and learn. Also, they are quite different from each other, so you'll probably find the one that most agrees with you. Once you have your first invention ready to be performed, look for another one with a contrasting mood and keep moving to those that sound completely new when relating to each other. It will help you to better see the contrast between them and be sure to show those differences on clear and exciting performances.
J.S. Bach's 2-part inventions, No. 10 in G Major, BWV 781 by Fernanda Machado, and filmed from the left side.
Create your knowledge and skills database
Bach put these inventions together with a learning purpose, for "those desirous of learning" to see a "clear way … to learn to play cleanly in two parts … correctly and well. Above all, however, to achieve a cantabile style in playing and at the same time acquire a strong foretaste of composition."  (J. S. Bach) As you can see, it was all about playing beautifully, with art, and to learn about musical elements and compositional ideas. Each invention is written with some specific compositional characteristics. Some will remind you of fugues, gigues, canons, and others will play with the elements moving against each other, upside down and even backwards. Most of what you'll need to understand music can be found in this collection. Every time you recognize a new element, look for other compositions with them. It will help you better understand the invention you are practising. Learn how to generalize those examples into concepts that you'll find again in your future repertoire. That is how you create a solid knowledge and skill base while learning each invention.
Warm-up your brain
Pieces written in 2 voices counterpoint, can seem simple for more experienced musicians and quite complex for those not used to think like that. For both situations, they are always an excellent practice for the brain and wonderful musical opportunities to stay sharp. The 2-part invention is a great start to set your brain on the right track and prepare yourself to think multiple voices simultaneously. If you can already do that, it is a great repertoire to transcend your interpretational and expressive detailed performance skills. As pianists, we are the full orchestra and the conductor at the same time. Therefore, we must be able to take all those jobs and deliver the final work. It means we'll plan, practice, guide, and perform, and our brain must be ready to comply with all those tasks at once. As you can see, playing the piano is by far more about the brain than the fingers. And here the 2-part inventions play an essential role in preparing and keeping the mind ready to work.
J.S. Bach's 2-part inventions, No. 10 in G Major, BWV 781 by Fernanda Machado, and filmed from above, the so called "birth-eye" position.
Enjoy the journey and destination! In short:
You will listen and read great music while choosing the ones you'll learn first.
You'll better understand what is natural for you and what you could improve.
You'll listen to more great music while acquiring and revising knowledge and skills that will be deeply useful for all your future repertoire.
You'll practice important musical elements and pianistic techniques on beautiful melodies, harmonies, and rich rhythmic.
You'll improve your brain capable of thinking and acting on different roles and musical ideas simultaneously.
You'll practice on sound experimentation and find your voice through the piano.
You'll transcend your ability of music planning and performing
You'll have a lot of fun as all the above will happen naturally just out of will and curiosity.
You'll have lots of amazing pieces to play and share with your family, friends and audience.
J.S. Bach's 2-part inventions Piano Class Course
As you can see, while learning and building your interpretation of Bach's 2-part inventions, you'll have a wonderful time that will result in a beautiful repertoire! Would you like to learn more? Join me in the Piano Class on Bach 2-part Invention n.10 course for pianists that I created exclusively for iClassical Academy.
See you there!
Fernanda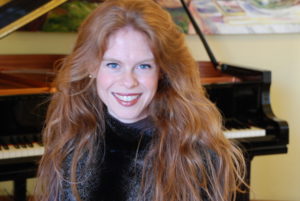 Fernanda Machado, classical pianist and Piano teacher since 1988, specialized in learning and brainwave control applied to music. Renowned as an energetic and creative teacher, she has guided pianists of all ages up to the professional level in and out of the University academic environment, and the amateur students to their full high-level artistic potential.
Fernanda Machado
©Fernanda Machado PianoClass
Discover more from iClassical Academy!
Fernanda's Bach Invention Course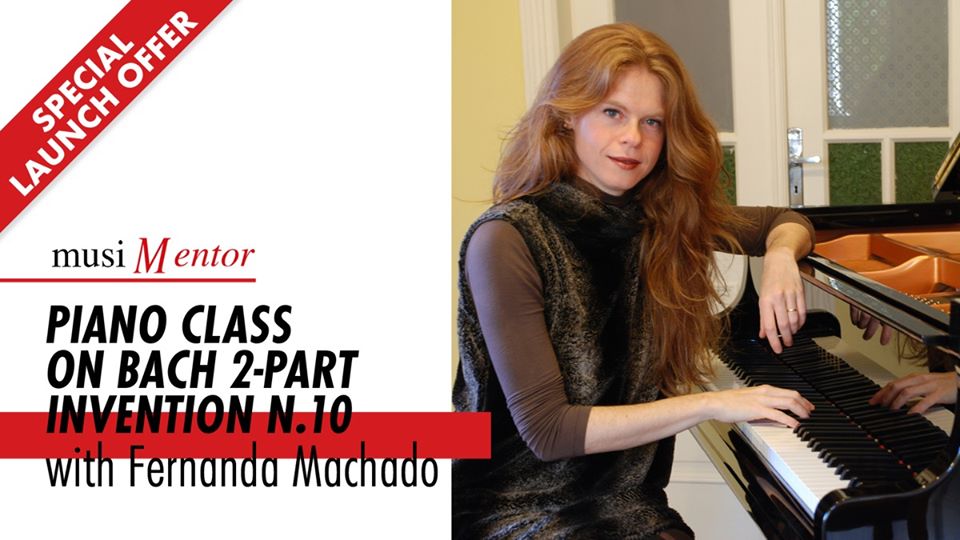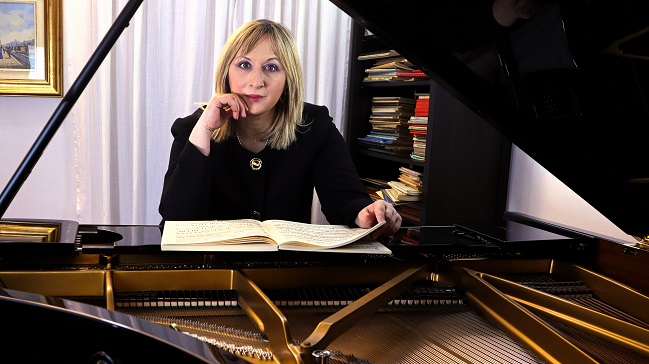 Why should I play J.S. Bach's 2-part inventions? (Blog)
ultima modifica:
2019-10-20T15:10:19+00:00
da