Collection | Violin | Kreutzer Etudes Series I

"Prof. Lomeiko fundamentals set of studies
for intermediate and advanced players"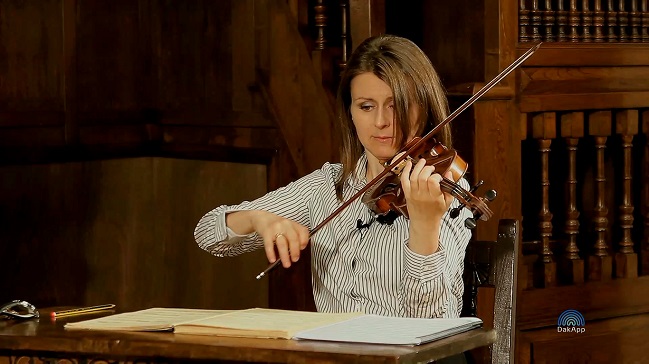 Instructor
Natalia Lomeiko
Duration
3 hours and 14 minutes
2 Masterclasses
Course description
Kreutzer Violin Etudes are fundamental violin techniques, bridging the gap in the technical proficiency needed to learn more difficult repertoire like the Paganini Caprices. The Industrial Revolution (ca. 1760) was a changing point in society due to the growth of the capitalist economy. As a result, more people were able to afford and consume music. Playing a musical instrument became more popular during this time, and the demand for teachers and pedagogic material increased. Rodolphe Kreutzer, Pierre Rode, Jacob Dont, and Niccolò Paganini composed and published some of the most famous études and caprices in violin literature during this period.
Click on Chapters to Enter the Lessons
Repertoire:
R. Kreutzer Violin Etudes 
No. 1 in A minor
No. 2 in C major
Duration:  2:06,17
No. 3 in C major
No. 4 in C major
No. 5 in E-flat major
Duration 1:05:38
Études 2 and 5 explore double-stop thirds in perpetual motion. Étude 3 presents double-stop thirds and fourths.
The Masterclasses in this collection are part of the prestigious Dakapp Collections and are presented to you in collaboration with Naxos, our partner in media content.
©Dakapp - recorded in Lisbon.
Instructor: Natalia Lomeiko
Other series in the same Kreutzer Etudes:
P-C DAK204 MENU Violin | Natalia Lomeiko Kreutzer Etudes Series 1
ultima modifica:
2020-10-06T19:39:39+00:00
da