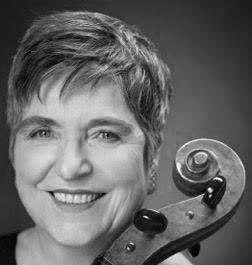 First Female Cellist New York Philharmonic
In 1967 Evangeline Benedetti was invited by Leonard Bernstein himself to become a member of the New York Philharmonic, the first female cellist and the second tenured woman.
She remained an active and integral member for more than 40 years. During that time, she played nearly 8,000 concerts and participated in countless recordings and television productions, including Bernstein's renowned Young People's Concerts.
Faculty Member Manhattan School of Music
Mrs. Benedetti served for 20 years on the faculty of Manhattan School of Music and is a sought after master clinician and guest artist. She currently lives in New York, where she teaches, continues to perform, and is a former board member of The Bloomingdale School of Music and The Violoncello Society of New York.
Cello, Bow and You; book and online course
In 2016 her book "Cello, Bow and You: Putting It All Together" was published by the Oxford University Press. Mrs. Benedetti recorded a Musical Cello Jewel based on this book that is available on iClassical Academy.
Evangeline Benedetti
ultima modifica:
2017-10-12T14:00:11+00:00
da