Services| Exclusively for Institutions
Services for Schools and Institutions
We offer various services to music schools and institutions.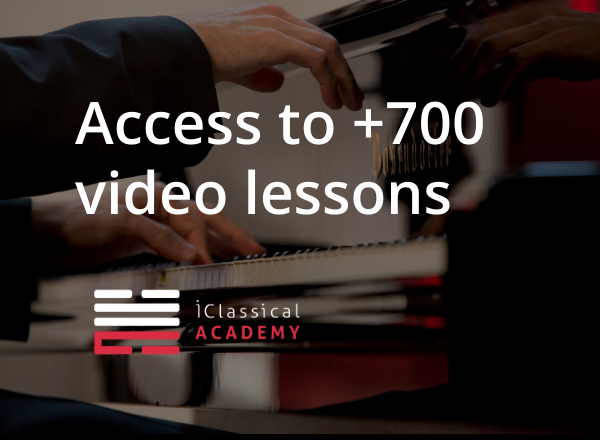 We offer school packages or archive subscriptions for schools at attractive prices. Starting from $30 per student yearly, they'll have all access to our vast catalog of learning content, including music and career, music history, and pedagogy. Access is safe, and privacy is guaranteed.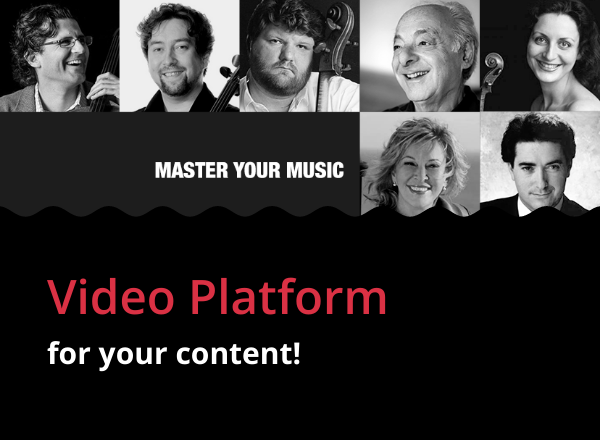 Masterclasses & Promotion
Do you have an archive of recorded Masterclasses with great teachers? What about sharing them through our catalog? It's a beautiful promotion for your institution and helps attract students, as our community is spread worldwide! Cherry on the cake: we pay royalties on views.
Interested?
Please fill out the form below and let us know which service you need. We will send you more information and a budget, as each service is tailor-made.
You can also use the form if you need a service we didn't list (yet).
Do you instead prefer to talk to us directly?
Book a call here with our Program Manager, Gianriccardo Pera.
How our programs are valued
"The masterclass collection of Bach solo violin sonatas and partitas is excellent: it contains everything about style, technique, history, and the composer himself." 
N.T. Bachelor student  
 "This is the most complete video series I've seen on the Bach Solo sonatas and partitas. A valuable collection of great music teachers who bring the student myriad insights and techniques. Highly recommended for anyone who wants to seriously profound the Bach Solo Violin repertoire!" 
G.H. Musicologist from Hamburg 
"The amazing thing is Professor Fried's ability to organize the Sonatas and Partitas into categories that span all of the works. It is so helpful to watch a lecture on all three Fugues as a whole while only working on one. Discovering the commonalities between the three sonatas helped my understanding and interpretation so much." 
E.S. Masters student at Sibelius Academy 
"A great advantage is that I can study the material I want at the time and when I need it. And always with great teachers, which is something fundamental to me."
F.R. Student Buenos Aires
"To be able to take such a great amount of knowledge related to SPECIFIC topics. iClassical offers a topic and gets deep into it. The student, this way, can be a spectator of the reasons to get to understand the "why.""
I.R. young violinist
Services Exclusively for Institutions
ultima modifica:
2023-03-14T11:40:29+00:00
da