Harbin's Conservatory and the Orchestra placed in the City of Music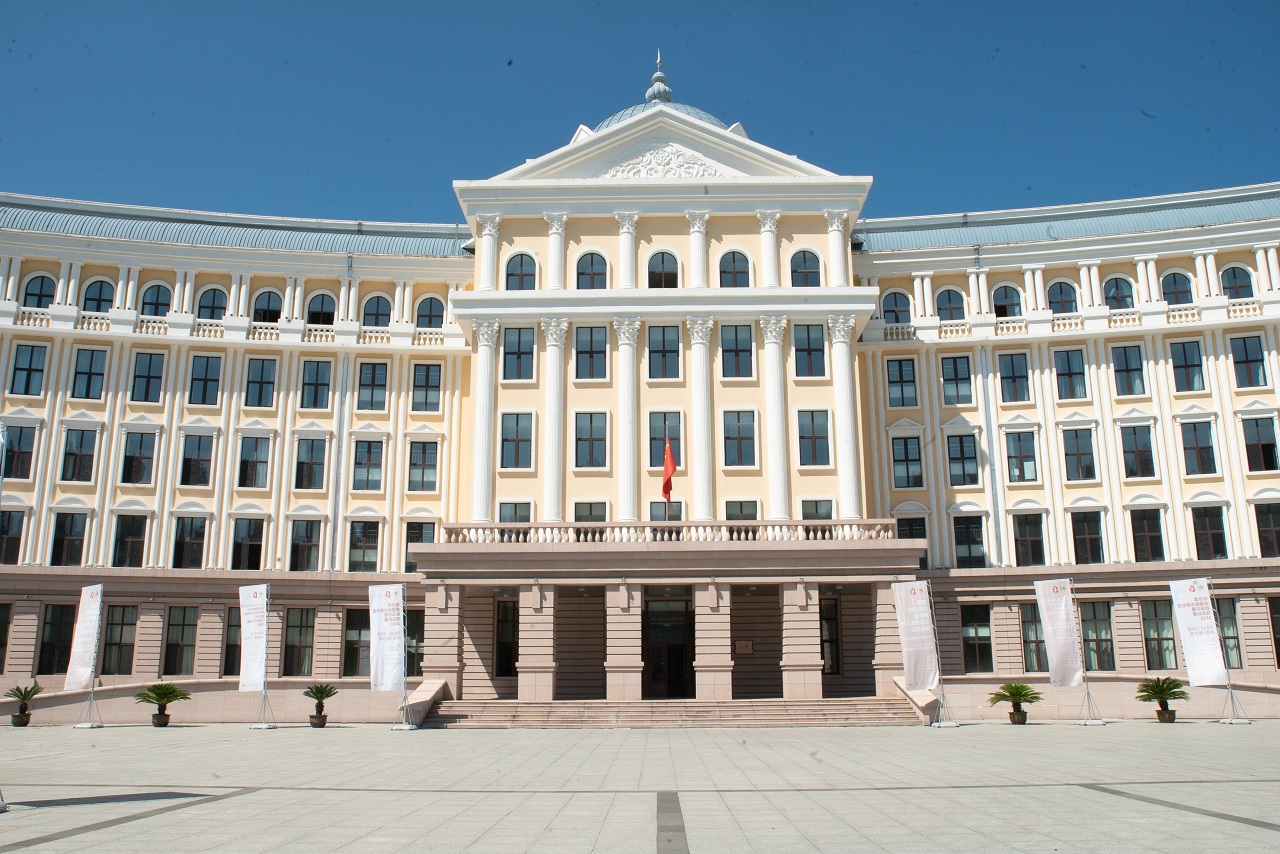 Harbin Conservatory Of Music is a vast, bright and inviting building, located in Harbin, which is called "the city of music" by the United Nations. As the only independent establishing state-run institution of higher learning for arts of Heilongjiang Province, Harbin Conservatory Of Music is becoming one of the best domestic and international well-known institutions of higher education for fine arts by adhering to the concept of "feature-oriented and cutting-edge development for elite cultivation with high starting point".
Excellent equipment and facilities
It's incredible to see the excellent equipment and facilities the Conservatory has! We discovered a beautiful music hall, one recording studio, two hundred and ninety-four piano rooms and nine all kinds of rehearsal halls. With tits three hundred Steinway&Sons pianos nationwide, which can meet teachers and students' demands of teaching, rehearsal and performance, it admittedly sounds like paradise for every music student!
Feature-oriented education
The Conservatory emphasizes the cooperation of education between China and Russia and has established a profound and wide-ranging teaching cooperation mechanism with Russia in the level of teaching, research, creation and performance. Eight Russian experts are being hired as teachers of the Conservatory, among whom two have been appointed as deans of departments of piano and orchestral instruments.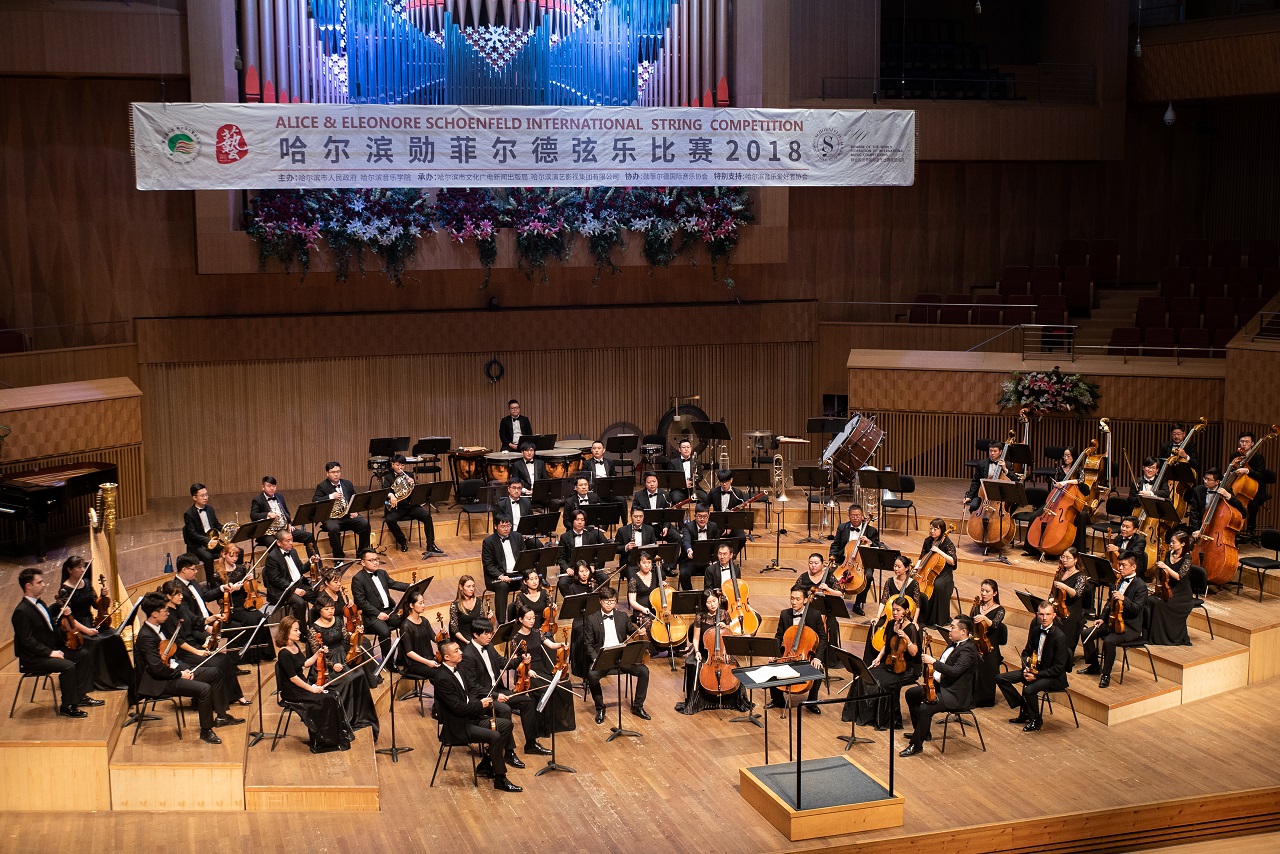 The Harbin Symphony Orchestra
The Harbin Symphony Orchestra is a century-old orchestra having strong appearance. In April 1908, the Russian External Amo'er Military Orchestra played the Tchaikovsky's "1812 Overture", opened China's first symphony concert. Harbin Symphony Orchestra's predecessor was Harbin Eastern Railway Symphony Orchestra composed chiefly of Russian immigrants in 1908, once known as the first Far East symphony orchestra in the 1920s to the 1930s, later it is nicknamed old 'Harbin Symphony' by the music circle.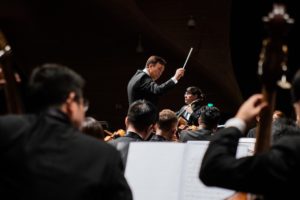 Since the 1950s, the orchestra has successively cooperated and performed with various conductors. The actual conductor is Jindong CAI.
In 2009, as the ambassadors of friendship representing 10 millions citizens of Harbin, Harbin Symphony Orchestra with the delegation of Harbin municipal government visited and performed in Aarhus City Hall, the Golden Hall in Vienna, the Athens Concert Hall in Greece, as well as Russia, Taiwan and other places. In 2011, the Harbin Symphony Orchestra merged with the Harbin Concert Hall Orchestra. Under international operation management, Harbin Symphony orchestra aimed to create a professional orchestra, drawn up a detailed plan of rehearsals and long-term development goals, developed their own music seasons and started Harbin's very first professional chamber orchestra.
In addition to the performances of their season, Harbin Symphony Orchestra also successfully performed at the opening ceremony of the 31st and the 32nd "China- Harbin Summer" concert, Harbin New Year concert, opening ceremony of China Harbin International Ice and Snow Festival, Russian conductor concert series, the 1st China-Russia Expo orchestra concert, the opening ceremony and closing ceremony of Schoenfeld International String Competition, and other significant events.
The Alice and Eleonore Schoenfeld International String Competition
Schoenfeld International String Competition (SISC) was established to pay tribute to the legendary sisters, performers, and educators in the string world - Alice and Eleonore Schoenfeld in 2013. Based in Harbin, the Schoenfeld International String Competition is supported by Schoenfeld International Music Society and led by Artist Director Suli Xue.
In collaboration with Harbin Symphony Orchestra, Harbin Grand Theater, and Conservatory of Music in Harbin, SISC provides a unique and wide-ranging performance platform for promoting highly gifted young string musicians from around the world.   SISC is a member of World Federation of International Music Competitions (WFIMC) since 2017. The competition takes place every two years.
Watch the video below to have an impression of the Competition, the Conservatory and the Orchestra.
Watch the Schoenfeld International String Competition Video
Harbin's Conservatory and Orchestra; tradition and innovation
ultima modifica:
2019-09-05T18:40:57+00:00
da