VASCO ABADJIEV Sixth International Violin Competition
Inside the organization
Interview with Julian Korabov, project coordinator
"Vasco Abadjiev" Violin Competition was initiated in 2011 due to enthusiasm, energy, and love for classical music within a small group of members of Club UNESCO "Leonardo da Vinci." Prominent musical pedagogues and violinists supported the First Edition of the Competition. In the program of the next edition, participants and jury members will make this event more and more colorful and prestigious.
A long list of young violinists from around the world has participated in all six editions of the Competition. Many of them are prominent performers and have excellent musical paths.
We spoke to the coordinator of the Competition, Mr. Julian Korabov.
What makes your competition different from others?
"The international competition for violinists is a part of the project "Shakona" of Club UNESCO "Leonardo da Vinci" and other initiatives that have the goal to revive the national and international memory of the great Bulgarian violinist Vasco Abadjiev (1926-1978). Therefore, participation in the Contest could apply violinists from all countries and nationalities, which is not older than 30 years to the date of opening. Regulations of the Competition impose a certain level of the virtuosity of participants, so Second and Third Rounds have admitted shortlist of exceptionally gifted young performers."
How important is the input of the Jury?
"This year, tasks of the Jury were challenging, as three of our five Jury members were evaluating participants from a distance in all rounds. There were cross-checking mail discussions, fine-tuning, different positions exchange. The Jury was very responsive and collaborative as all members had no opportunity for immediate sharing of opinions, and the time for reaching a collective decision was quite limited.
Best in each evaluation was closed scores and minimal differences in the rating of participants. Prof. Gandelman (note iClassical; one of iClassical's Master Teachers), Prof. Danailova, Prof. Roussev, Prof. Radionov, and Stefan Iliev worked together, although split via thousands of miles in the distance."
Describe the ambiance of this year?
"The 2021 edition reflected pandemic environment, and within the regulation, organizers figured possible on-line and on-place execution of the Competition. Therefore, it was decided that the First and Second rounds to be entirely virtual. All selections of candidates were made based on their pre-recorded videos. These videos were uploaded in a restricted-access share drive, where only the Jury could view and evaluate performances.
The third Round and Gala Concert were live in Sofia, for the final round arrived only nominated violinists. As three Jury members were not able to be present live, the recordings of Round 3 were uploaded in share drive.
Prof. Janna Gandelman, Prof. Albena Danailova, and Prof. Svetlin Roussev had to squeeze tasks to give their feedback till late in the night, so the entire program for the next day of awarding was to be completed."
Find below photos from the Gala Concert.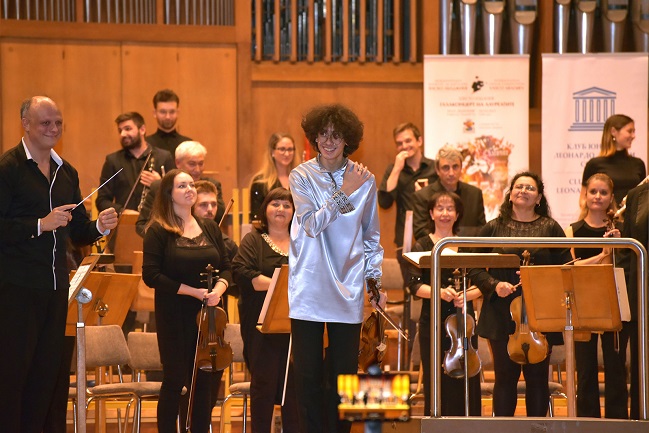 Stefan Aprodu, Romania
First prize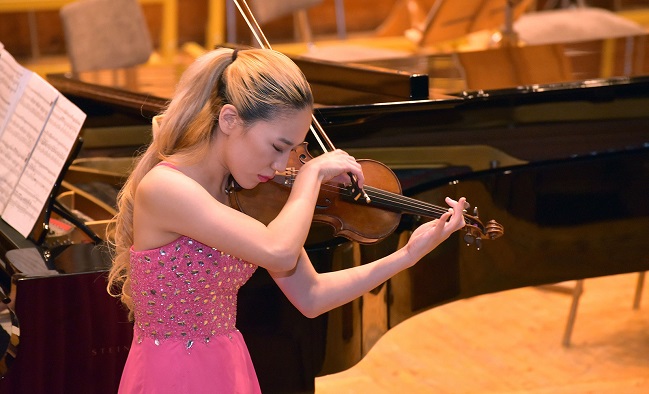 Reika Sakamoto, Japan
Second prize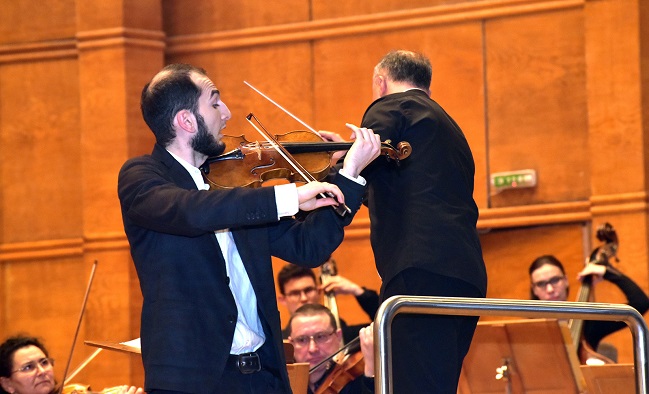 Felix Harutyunyan, Armenia
Third prize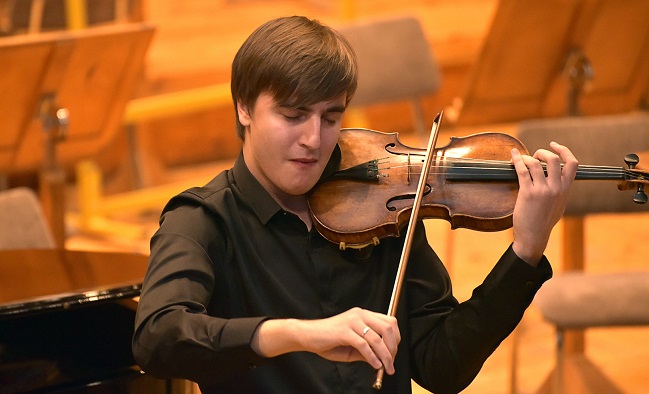 Azat Nurgayanov, Russia
Special prize
What is planned for the future?
"Having new experience and record of VI edition of "Vasko Abadjiev" Violin Competition, our team is convinced that we are on the right track to make this event arena of best performing young violinists around the world. We proved that will, motivation, teamwork, network, sharing ideas, prompt execution are critical success factors, and we may rely on them.
We do want to say a Great Thank You to iClassical-Academy for the collaboration, support, feedback, and excellent proposal to have Prof. Janna Gandelman as a member of the Competition's Jury.
This event made us friends and partners, and we believe that there is a long and bright journey to experience ahead of us!"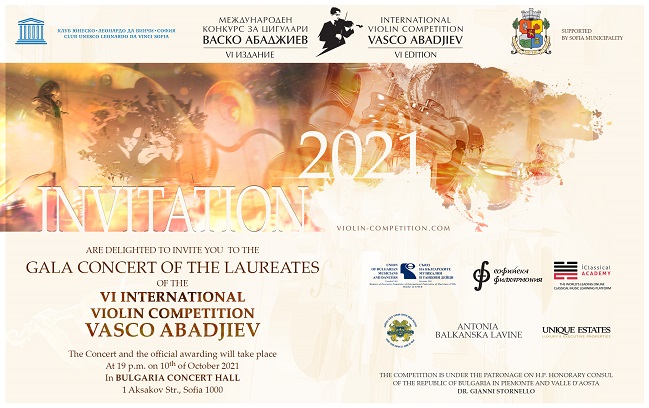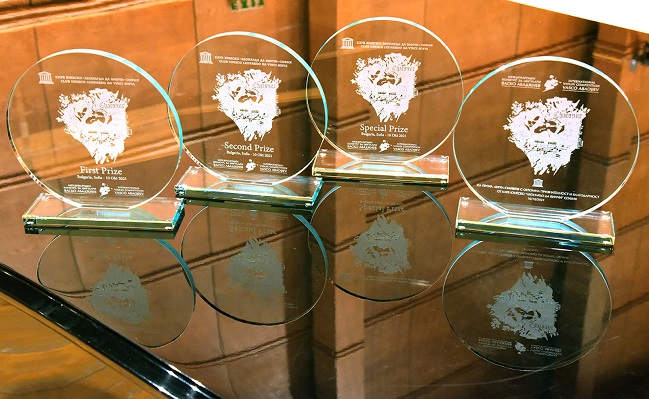 VASCO ABADJIEV International Violin Competition – Interview
ultima modifica:
2021-11-09T12:13:33+00:00
da