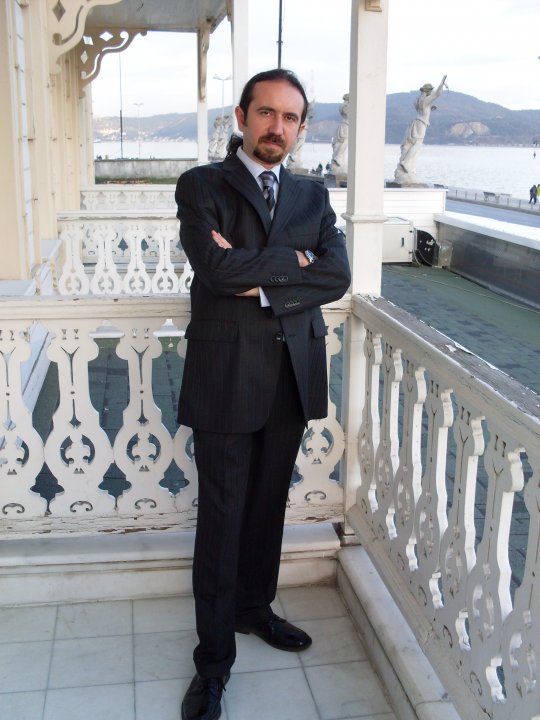 Active Turkish Musician and Performer
Zafer Yümlü currently teaching music to his students at the "Ensemble Feverish Music International Culture Agency" as its Founder/Director, organizing master classes with prominent international musicians.
Born in Izmir, he studied horn with Professor Ferhat Güneri in 1990; "Russian School" with Ertuğrul Karamenderes between 1994-98 and Prof. Charles Lecomte in France in 1997. Zafer later studied with Prof. Gregory Cass at the Geneva Conservatory in 2000.
In 2004 he established "Ensemble Feverish Music International Culture Agency," which aims to increase musical consciousness in the community by giving concerts with a repertoire that includes a wide range of compositions. He founded "Anatolia Horn Quartet" in 2013, which is Turkey's first horn quartet. Turkey's first brass festival, "1st. International Menderes Brass Festival," was realized in Menderes-İzmir in 2014 by Zafer Yümlü.
Italian composer Andrea Ferrante has written a concerto for Zafer Yümlü, which made him the first Turkish Horn Artist to receive a dedicated composition in 2010.
Horn teacher and ambassador Anatolian Melodies
Zafer Yümlü has taught many students in different European Countries, giving Horn Masterclasses. His specialty is based on the book titled "Anatolian Melodies for Four Horns." These works are composed by Zafer Yümlü himself and were printed in Germany. The work consists of arrangements of Anatolian melodies from seven different regions of Anatolia as polyphonic.
Building Cultural Bridges
He realized a project named "Classical Music Instruments are Talking," which was the first project in Turkey of this scope. The project's goal was to introduce classical musical instruments and inspire students to organize chamber music concerts at schools to create awareness among youth who may be the future musicians of the country. A total of 100 students (20 of them were disabled students) participated from primary and junior high schools from the National Education Directorate of Bayraklı in Izmir to this project. The project's activities were seminars, art activities with various materials, and chamber music concert performances. The seminars' subject was "What is Polyphonic Music? Let's Learn Classical Music Instruments".
In 2014, he realized a project named "Lives Filled With Music," which was the first project in Karabaglar district in Izmir. A project funded within the scope of the European Union (EU). The project aimed to gain the love of classical music from students. More than 1.200 students aged between 12 and 15 benefited from this project.
My Passion
Music is the common language of the world. It combines different societies and different cultures in musical notes. My passion for people to know each other's cultures through music creates a world of love.
My Desire
I aim for my students to get information about the history of music since the first human and know different civilizations' music. I want them to learn the different rhythms and instruments that have entered our world with the civilizations that have lived in the thousands of years of history of Anatolia and learn their past and stories while playing this music with horn expanding horizons.
My Music
My music has a very different ambiance. Performing thousands of years of Anatolian melodies with horn sounds ranging from hornpipes in the first ages of history till today's symphony orchestras: Mesopotamian smelling harmonies and the meeting of very different irregular rhythms in horn tones in symphonic format. Taking the breath of the world, the voice of Anatolia.
Zafer Yumlu
ultima modifica:
2021-04-09T10:39:49+00:00
da