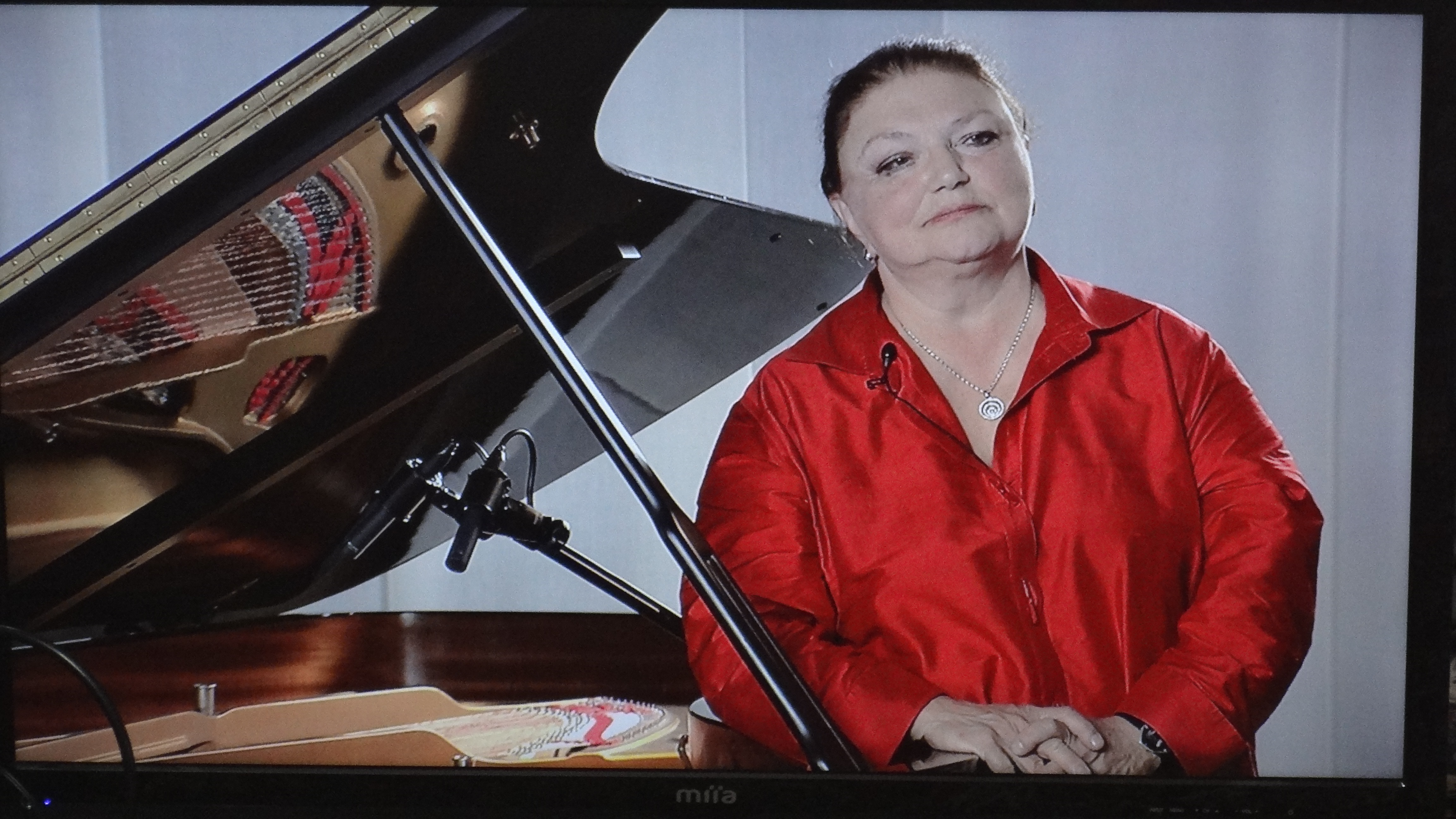 Former Professor Emeritus Juilliard School
Oxana Yablonskaya is a most sought after musician and pedagogue and a world-renown pianist. She was Professor Emeritus of the Juilliard School of Music, Honorable Academician of; the International Academy of the Arts at the United Nations, International Academy of the Arts in San Francisco, Independent Academy of Liberal Arts at the Russian Academy of Sciences in Moscow, and a recipient of the Einstein Medal for Outstanding Achievements in the Arts. She is currently teaching at the Jerusalem Academy of Music and Dance.
More than 60 years of performing career
Throughout her 60 years performing career, Oxana Yablonskaya performed in more than 40 countries as a recitalist and soloist with a great number of prestigious symphony orchestras and prominent conductors and continues actively concert touring performing in Israel, United States, Europe, and East Asia.
Oxana wrote her autobiographical book "Small Hands. Theme and Variations", where she gives priceless advice on how to use small hands to help achieve the best results in piano performing. The book was printed in Russian and English and is very popular between young and adult pianists, students, amateur music lovers, and non-musicians alike.
LESSONS OF THIS TEACHER IN OUR ACADEMY MASTERCLASSES
Oxana Yablonskaya
ultima modifica:
2017-11-06T13:32:29+00:00
da