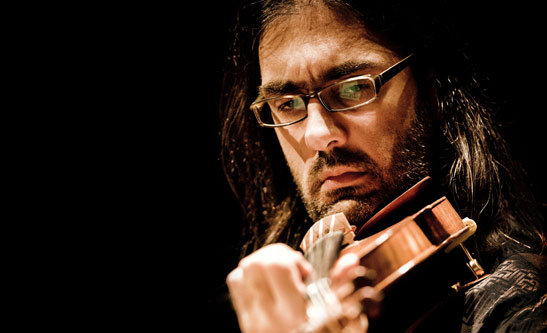 Collections of Masterclasses
from this Teacher:
Violinist and Artist of rare quality
Leonidas Kavakos is recognized across the world as a violinist and artist of rare quality, acclaimed for his matchless technique, his captivating artistry, and his superb musicianship and integrity of his playing. He works with the world's greatest orchestras and conductors and plays as a recitalist in premier recital halls and festivals.
Gramophone Concerto of the Year Award
The three important mentors in his life have been Stelios Kafantaris, Josef Gingold, and Ferenc Rados, with whom he still works. By the age of 21, Leonidas Kavakos had already won three major competitions: the Sibelius Competition in 1985 and the Paganini and Naumburg competitions in 1988. This success led to his recording the original Sibelius Violin Concerto (1903/4), the first recording of this work in history, and won the Gramophone Concerto of the Year Award in 1991.
Greek Tradition
Born and brought up in a musical family in Athens, Kavakos curates an annual violin and chamber-music masterclass in Athens, which attracts violinists and ensembles from all over the world and reflects his deep commitment to the handing on of musical knowledge and traditions. Part of this tradition is the art of violin and bow-making, which Kavakos regards as a great mystery and, to this day, an undisclosed secret.
Performs on the 'Willemotte' Stradivarius violin of 1734
He plays the 'Willemotte' Stradivarius violin of 1734 and owns modern violins made by F. Leonhard, S.P. Greiner, E. Haahti and D. Bagué.
Leonidas Kavakos
ultima modifica:
2020-06-26T13:30:05+00:00
da