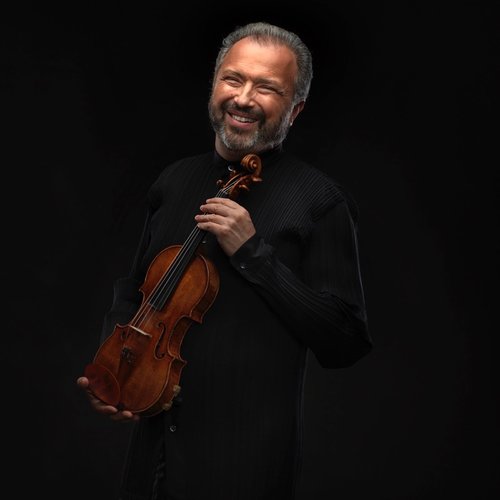 Giant Personality and Educator
Dmitry Sitkovetsky holds an undisputed and venerable position in musical society as a giant personality and educator.
A prolific recording artist with a career spanning more than four decades, Sitkovetsky is celebrated globally as a violinist, conductor, creator, transcriber, and facilitator, recognized throughout the world as having made a considerable impact on every aspect of musical life. Sitkovetsky's celebrated career as a violinist is documented in an extensive discography of more than forty recordings, reflecting the impressive breadth of his repertoire.
Sitkovetsky also enjoys a flourishing career as a conductor, and his name has become synonymous with the art of transcription.
Important Jury Roles
Sitkovetsky is in high demand as a Jury member, musical expert, and educator. Recent jury roles have included the Indianapolis International Violin Competition (2018), Concours musical international de Montréal (2019), XVI International Tchaikovsky Competition (2019), and the Enescu Violin Competition (2020), and the 2019/2020 season opens with the first of a series of teaching residencies at the Royal Birmingham Conservatoire.
Prof. Sitkovetsky's masterclasses are part of the Partner Naxos/Dakapp Collections and online available from 2021.
Dmitry Sitkovetsky
ultima modifica:
2020-06-26T13:21:57+00:00
da