Soulscapes 2; an exciting, diverse, virtuoso collection of music.
by Dr. Maria Thompson Corley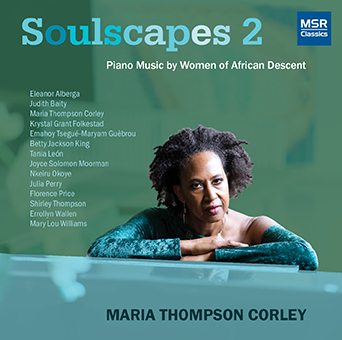 Music by African American Women
Black female composers from all over the world have written wonderful music for the piano. In 2006, I scratched the surface of this treasure trove by recording a CD of music by African American women, called Soulscapes, and containing compositions by women with roots in Africa, the UK, Belize, Jamaica, Cuba, Canada, Bermuda, and the USA.
Due to the circumstances of my life, I didn't expect to make another recording. But if there's one life lesson I've learned over and over, it's this: never say never!
A Dream Come True
Early in the lockdown, I learned that not only had Soulscapes influenced pianists across the ocean, but that a pianist here in the United States—Jared Oaks, whom I've never met in person—wanted to help me raise money for whatever project I had in mind.
And so, I started to dream. Canceled performances gave me time to learn an album's worth of scores from scratch, so I wrote some new music, revisited an earlier work, commissioned some pieces from my friend, Krystal Grant Folkestad, and began to research. I found my wonderful engineer, Mike Furst, and William Chapman Nyaho, an esteemed pianist who is also a friend, connected me to Rob LaPorta of MSR Classics.
Soulscapes 2
The result is Soulscapes 2, an exciting, diverse, virtuoso collection of music composed by women with roots in Africa, the United Kingdom, Belize, Jamaica, Cuba, Canada, Bermuda, and the United States. It's easily the hardest program I've worked on in years, but I am so glad that I persevered.
Here's a reaction to a live performance of pieces included on this recording:
"Your passion to share amazing works by women artists of color comes through in every key you touch, in every piece you perform. I pray that what you are doing will be magnified by hundreds of others very soon."
Soulscapes 2 is available on AMAZON, and all major platforms.
Dr. Maria Thompson Corley, Juilliard-trained Pianist and Composer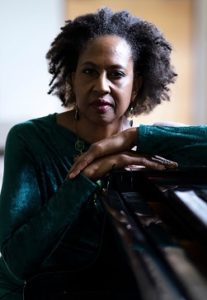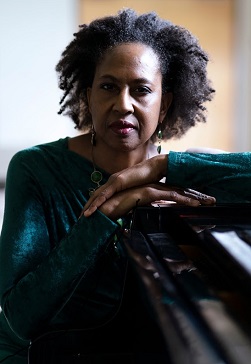 Dr. Maria Thompson Corley is a Juilliard-trained pianist offering tools for controlling tone color and conquering technical challenges. While earning her Masters and Doctor of Musical Arts at Juilliard, Maria Corley, who studied with Gyorgy Sandor, learned scientifically sound strategies for bringing music to life.
An experienced pedagogue, she has taught piano both privately and at post-secondary institutions, beginning at 13. The tools she shares will unlock deeper musical communication and enjoyment levels, both for the pianist and the listener. She has performed internationally, and her recordings have been released on Naxos and Albany.
A respected composer whose art songs have been performed and taught in Europe and the United States, Maria is currently working on a new music disc by Black female composers, including herself. Maria's first opera is included in The Smithsonian as part of the Decameron Opera Coalition's Tales from a Safe Distance.
Dr. Maria Thompson Corley created two courses for iClassical Academy on Advanced Piano PracticeTechniques and Controlling Tone Color. More
Soulscapes 2; A Dream come True for Maria Thompson Corley
ultima modifica:
2021-11-15T10:12:35+00:00
da