Violin for TANGO | Introduction
Introduction to the Course | Bienvenidos! | Gabriela Olcese
Meet the Team | Estación Buenos Aires
Estación Buenos Aires is a musical project developed thanks to an idea by Gabriela Olcese and Rafael Gintoli, its director and soloist, who together with prominent Argentine artists propose thematic programs that are distinguished by their originality. This Master Course, "Violin for Tango," was recorded with a selected ensemble of specialized Tango performers and was recorded on purpose in Teatro San Marino in Buenos Aires, on the special occasion of Piazzolla's 100th Anniversary.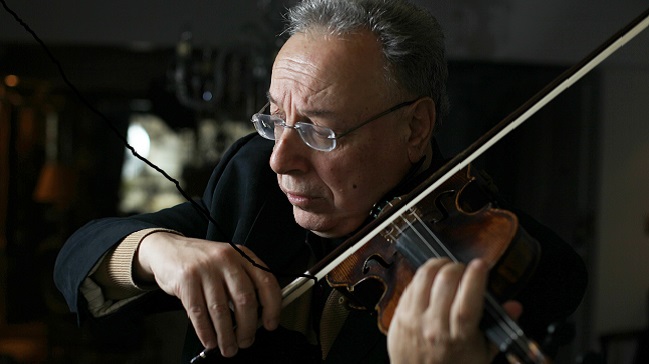 Worldwide Soloist and first violinist of several Italian and Argentina Orchestras. Artistic Director and Jury member Buenos Aires International Violin Competition. Winner of Best Chamber Music Performer 2002. 
Full Bio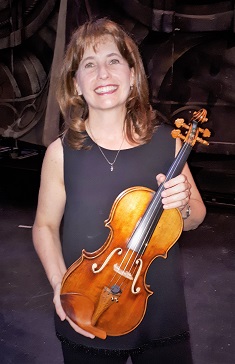 Violinist Orchestra Teatro Colón Buenos Aires, Artistic Coordinator of the Buenos Aires International Violin Competition, former Director Orchestral Academy Teatro Colón. 
Full Bio
First Violinist National Orchestra of Argentine, author "Studies and Tango Caprices" a Tango method containing 24 progressive studies for the solo violin, based on traditional and new tangos. 
Full Bio
Juan Pablo Navarro, double bass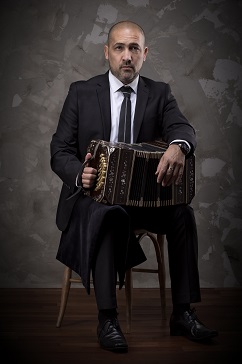 Esteban Falabella, guitar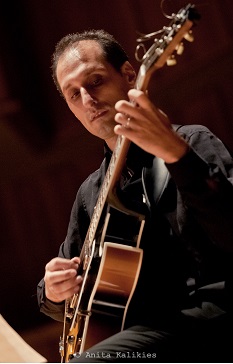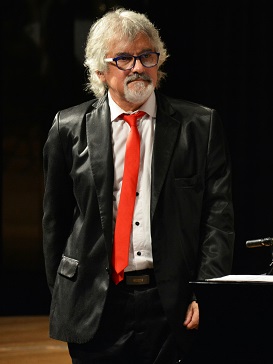 Paula Fazeuilhe & Cristian Batista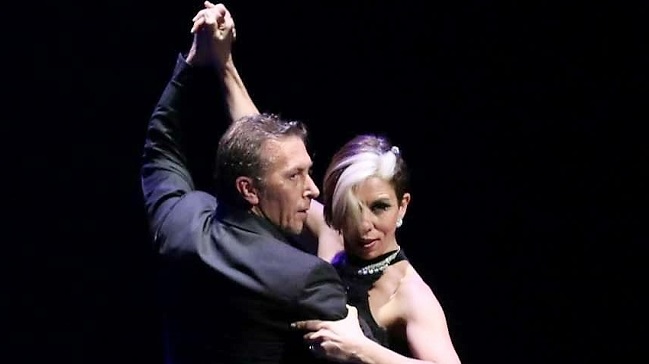 Erzhan Kulibaev, solo violinist La Cumparsita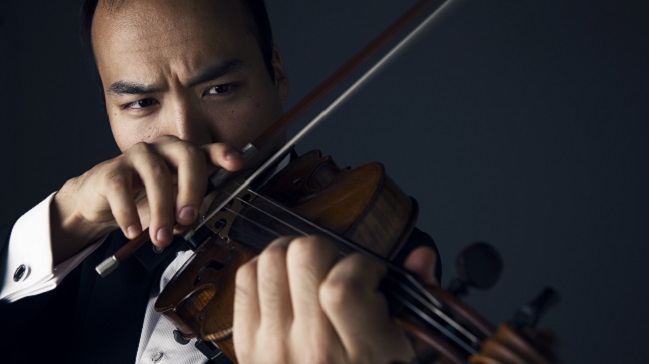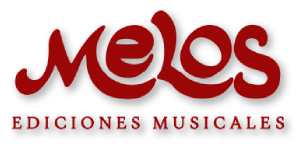 The Ricordi Americana publishing house began its activity in Argentina as the Milan branch of the G. Ricordi & Co. publishing house.
Ricordi from Argentina began his work in Buenos Aires in 1924, developing an important catalog of popular, symphonic, lyrical, and chamber music.
Today Melos Ediciones Musicales S.A., a continuation of Ricordi Americana S.A., is an Argentine company dedicated to the publishing and sale of music books, the administration of symphonic and chamber music works, and the sale of musical instruments. Edits and distributes books on tango, popular music, musical pedagogy, methods, and compositions of symphonic, lyrical, and chamber music; administers rights, provides, and represents the lyrical and symphonic orchestral materials from its own catalog and the world's leading publishers.
Its text editions stand out in the Spanish-speaking market for the quality of its proposal and its authors. In the case of repertoire or sheet music editions, the market is broader due to the language's universality, and these are representatives of the vast and rich Argentine musical culture.
Website
This project was realized in memoriam of Maureen McNalley Giroux, a great singer of contemporary classical music.
Idea & Production: Gabriela Olcese I
Performances: Estación Buenos Aires I
Music scores: Melos Ediciones Musicales S.A. I
Audio/Video: Constanza Sanchez Producciones I
Editing: CS Producciones I
English subtitles: Malala Fox I
©iClassical Academy, January 2021
With special thanks to Melos Ediciones Musicales S.A. and Teatrino San Martín Buenos Aires
P-C MJ5 INTRO
ultima modifica:
2021-02-18T20:23:27+00:00
da