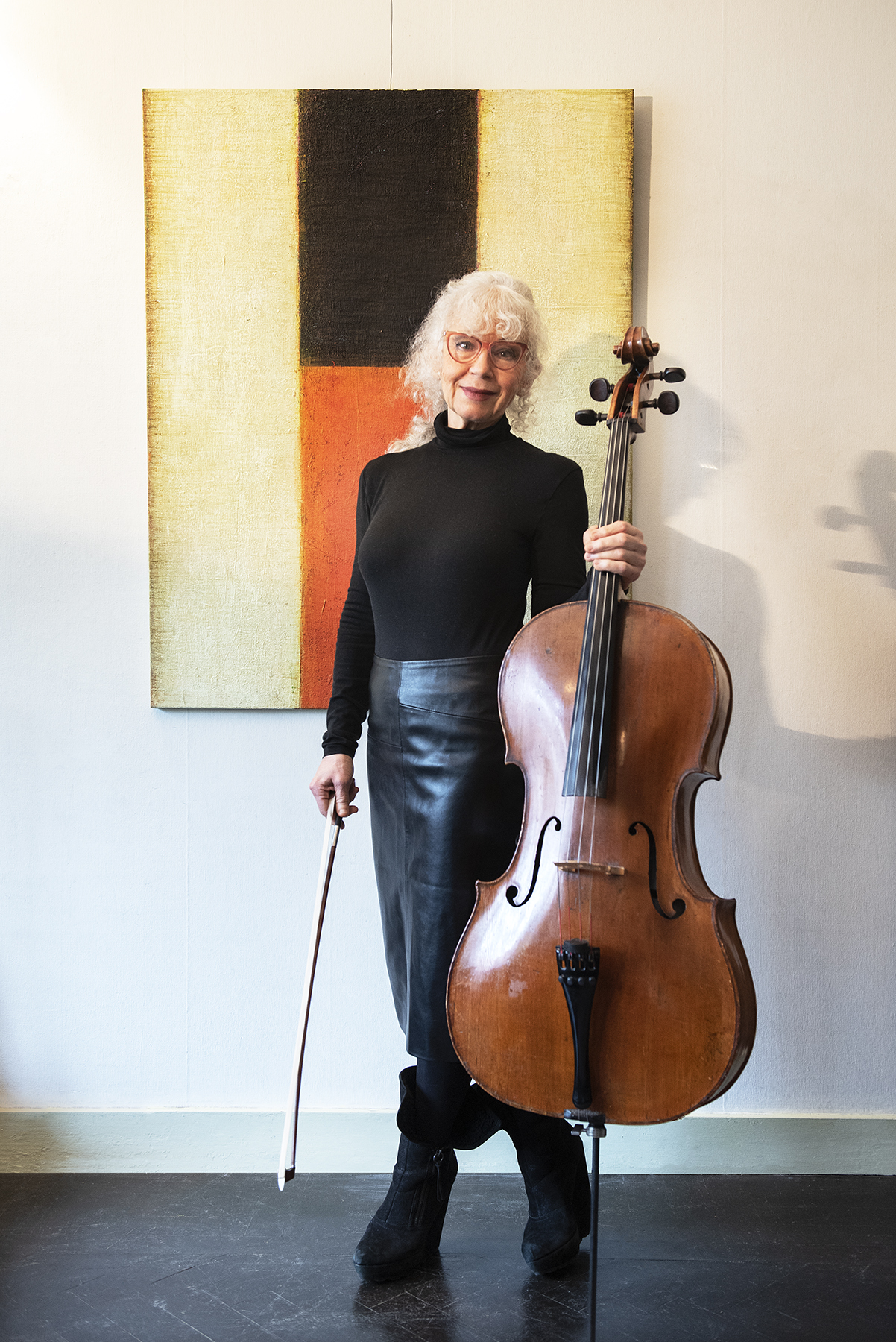 Feldenkrais &
Playing freely
NADIA DAVID
classical cellist and Feldenkrais specialized teacher
Born in Bucharest, Romania, Nadia David began her studies at a young age, continued in Israel at the prestigious Rubin Academy in Tel Aviv with Professor Uzi Wiesel. After moving to the Netherlands, she continued the study and graduated with the Highest Honours at the Sweelinck Conservatory in Amsterdam. After an additional year studying with André Navarra. Ms David was awarded the "Prix d'Exellence", the highest award granted to artists by the Dutch Government.
Nadia David enjoys a solo and chamber music career that has taken her to major halls in Europe, Israel, South America and the United States. She taught at the Academy for the Fine Arts. After graduating at the MBS Academy, she started applying the Feldenkrais Awareness through movement into her teaching.
She is coaching students from all over the world, gives workshops to instrumentalists and chamber music groups wherein the emphasis lies on finding own space, time and balance.
My Passion
"Playing an instrument is a permanent discovery experience. Students are the best teachers to a teacher. I love working with musicians of all kinds of disciplines, reaching them tools to achieve more ease in the complex action of practising, performing, not by setting musical rules but by opening the path of discovery."
My Desire
"My wish is to be able to find the shortest and most effective way to reach a student. To be able to find for each person the right way to solve problems and get to the rewarding result of free, resounding personal sound through less strain and tension."
My Music
"I want to share my experience with people interested to continuously improve, simplify, enriching their sound and expression pallet.
Tension chases away the openness and joy when playing. My goal is to offer a choice of awareness, finding the way to a different approach based on less tension."
header photo ©Claudia Otten
musiMentor Teachers Nadia David Cello Feldenkrais
ultima modifica:
2019-09-19T08:53:01+00:00
da