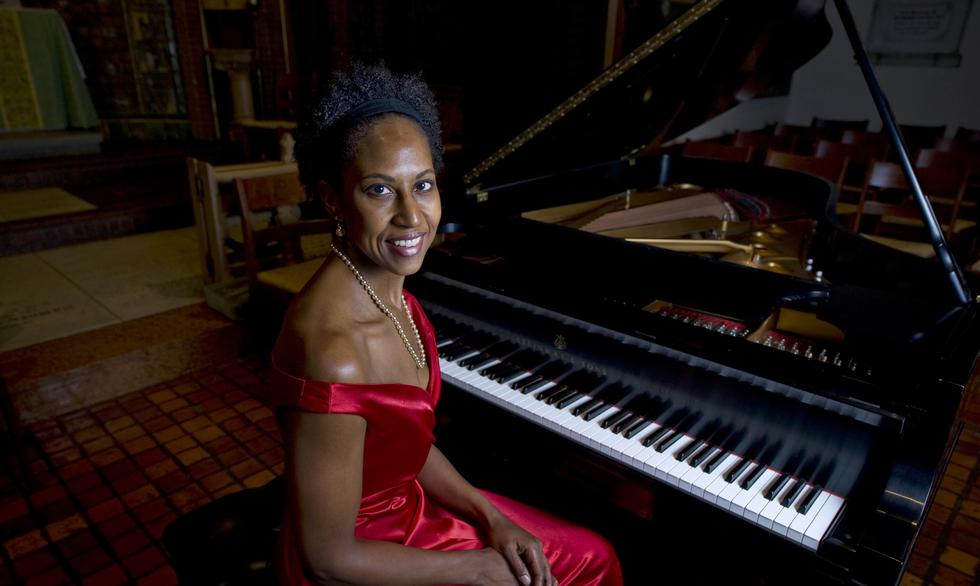 Advanced Piano
Practice Technique
The Pianist's
Guide to Touch
Dr. MARIA THOMPSON CORLEY
Juilliard-trained pianist offering tools for controlling tone color and conquering technical challenges.
While earning her Masters and Doctor of Musical Arts at Juilliard, Maria Corley, who studied with Gyorgy Sandor, learned scientifically sound strategies for bringing music to life.
An experienced pedagogue, she has taught piano both privately and at post-secondary institutions, beginning at the age of 13. The tools she shares will unlock deeper levels of musical communication and enjoyment, both for the pianist and the listener.
She has performed internationally, and her recordings have been released on Naxos and Albany.
A respected composer whose art songs have been performed and taught in Europe and the United States, she is currently working on a new disc of music by Black female composers, including herself.
My Passion
"My passion is to allow dots on the page to truly spring to life. The world needs more beauty, and I truly believe that leading others towards extracting the core of each piece they encounter helps to fill that need."
My Desire
"To demystify, as much as possible, the process of musical mastery. There are no short cuts, however, I want to give everyone who wants it guidance along the path."
My Music
"My music is always about telling human stories as honestly as possible. I apply this approach to all art, whether as a pianist, composer, writer, poet, or voice-actor. I'm particularly happy to introduce underrepresented composers to the canon."
musiMentor Teacher Maria Thompson Corley Piano
ultima modifica:
2020-09-07T07:59:58+00:00
da