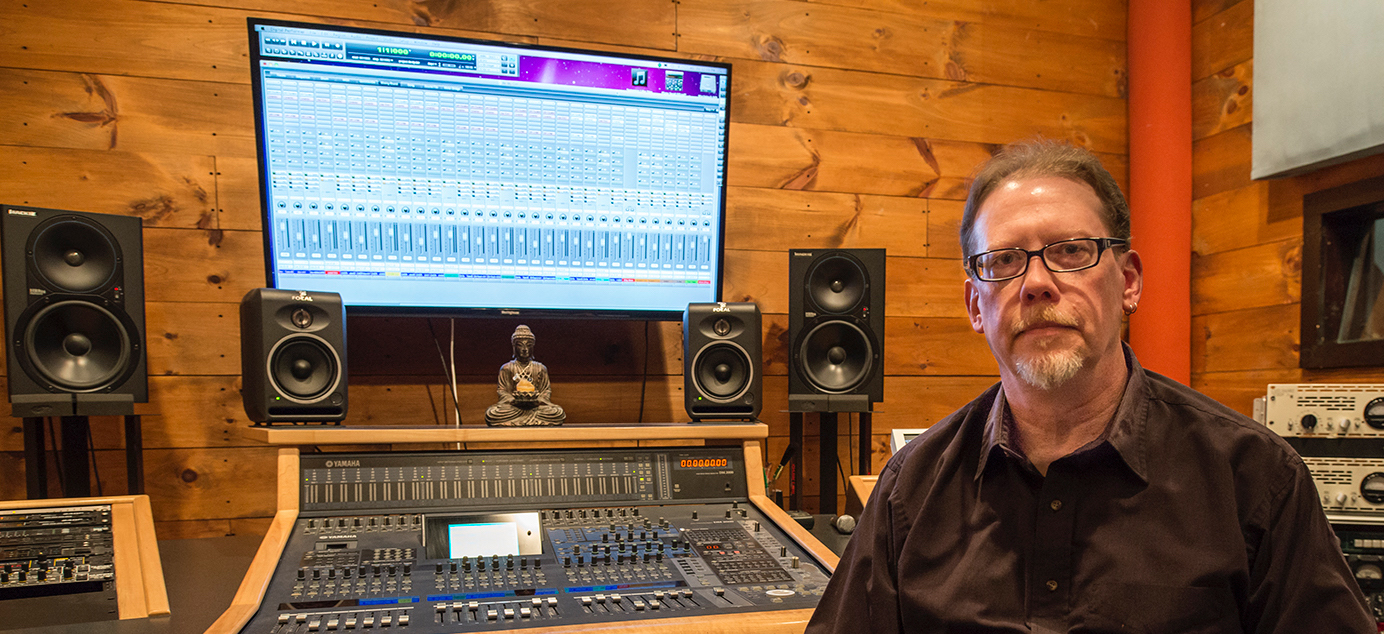 ANTHONY SCHULTZ
Audio Engineer, Music Producer, Audio Educator and Studio Owner
Tony Schultz has been an audio engineer, music producer and composer for more than 30 years as owner/operator of Big T Productions in Boston, MA.
He was an Assistant Professor at The New England Institute of Art from 1997-2017, specializing in Audio Technology and Computer Music and has been an Instructor of Music Production for Berklee Online since Jan. 2016. He has also been an Instructor/Lecturer of Audio Technology at Bridgewater State University since Jan. 2020.
Tony has a Bachelor's of Music degree in Music Production & Engineering from the Berklee College of Music and a Masters in Music Technology from the University of Newcastle in Callaghan, Australia.
He has served three consecutive two-year terms as the Chair of the Boston Section of the Audio Engineering Society, two two-year terms as the VP of the Eastern Region of the US/Canada. Currently, he serves as Chair of Regions & Sections for the AES since the Fall of 2016, overseeing all Pro and Student AES Sections Worldwide.
Tony has presented at several colleges including Berklee College of Music, Harvard University and the Royal College of Music in London. He is also a member of the National Academy of Recording Arts & Sciences (NARAS) and the American Society of Composers, Authors & Publishers (ASCAP).
My Passion
"I started playing the guitar when I was six years old, so music has always been a large part of my life. After experiencing the frustrations of 4-track recording in high school, I thought it might be a good idea to learn more about audio recording and music production. My time at Berklee was a very intense and gruelling four years, but it prepared me in many ways. Shortly after graduating, I started my studio in a small two-bedroom apartment, and I have been running the business from a commercial space for over 25 years."
My Desire
"I am grateful that I can do what I love to do for a living and share my knowledge and experiences with others. I believe that learning is a lifelong process, and I model this to students by sharing my own thoughts and research gained through my own learning process. Music Production and Audio Engineering encompasses both Art and Science. I endeavor to re-align students thinking to focus on the scientific aspect of this field so that they may be able to use their scientific knowledge and apply it in a creative way."
My Music
"Even though I do write my own music, most of the projects I work on are someone else's music. However, my contributions as a recording engineer/producer play a major part in how the final product will turn out. I do a lot of music sequencing using MIDI technology and utilize all the tools available within the computer. Still, I also understand and appreciate the importance of "moving some air" during a recording. Regardless of musical genre, microphones are still a very crucial tool in the recording process and give so much more depth to any production."
musiMentor Teacher Anthony Schultz Audio Home Recording
ultima modifica:
2020-09-11T07:06:00+00:00
da