The importance of cultural exchange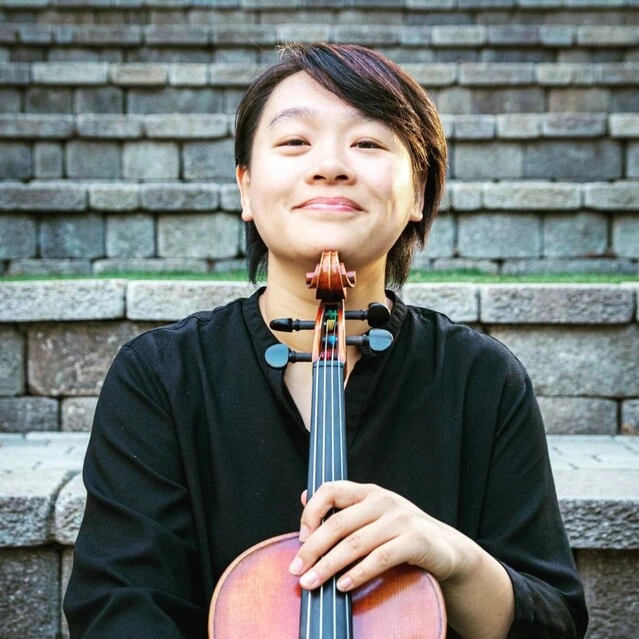 ©Marcelo Soares
"As musicians and artists, we are responsible for rebuilding confidence in our field when we meet an industry crisis."
— June (Peijun) Xu
An impact on music and the community
June (Peijun) is the co-founder of MAP (a non-profit 501(c)(3) organization named MARKER AND PIONEER International Culture Exchange Center), which organizes the MAP International Music Competition - an educational partner of iClassical academy. The competition had great success in 2021 and 2022, with more than 1500 applications and 936 selected finalists representing over 70 countries from the global area. It rapidly placed itself as a leading online music competition.
June has more than six years of coaching experience in youth orchestras, including the Claremont Youth Symphony Orchestra and the Foothill Christian Legacy Youth Orchestra, teaching orchestral skills to young musicians. Her violin and viola students have won honors in ASTACAP for several years. In addition, all students have auditioned for youth orchestras such as the Los Angeles Youth Philharmonic, Pacific Symphony Youth Orchestra, Claremont Youth Symphony Orchestra, and Ivy Chamber.
Since 2022, June has been appointed as a Member-at-Large of the Board of Directors at the Claremont Symphony Orchestra. In addition, she was invited by ASTA (American String Teachers Association) to serve as a national committee member at ASTACAP (ASTA Certificate Advancement Program) and ASTA Studio Teacher Committee.
June's Destined Path
In November 2022, June won the Impact Award for her documentary "June's Destined Path" at the 3rd Los Angeles Asian Film Awards held in Hollywood.
'We believe that the development of a global community, linked by music and modern technology, can continue to be a positive force in our world. Therefore, we granted the Impact Award to encourage more people like June (Peijun) Xu to be known through documentary films recording their original contributions to the world.' — Lureen Wu, Festival Director at LAAFA.
June's love for music dates back to her childhood days. Pursuing her
desire and devotion for music, June performed at concerts in Australia, which
 earned her the position of China Australia Cultural Exchange Ambassador, a tipping point in her life that made her go on to build a successful music career and become a prominent name in encouraging and creating opportunities of a conducive intercultural environment in the USA.
The film awards underscore June's brilliance and excellence in the arts field,
precisely her passion for music, taking it above and beyond the parameters
of cultures by promoting inclusivity and exchange of culture through musical
interaction.
The importance of cultural exchange
'My experience in Australia was the first time that I realized the importance of cultural exchange, which helps people of different cultural backgrounds to learn from each other and build connections and communication in the global village where each individual is living, and I found my way through music which is a universal language that can easily connect people and build communication.
I am honored to be awarded the Impact Award 2022 by the Los Angeles Asian Film Awards, LAAFA. MAP's efforts deserved to be recognized, and I am grateful it happened at such a considerable platform.'
Source: the article "Peijun Xu Wins Big at the 3rd Los Angeles Asian Film Awards, LAAFA Held in Hollywood"
©Sherry Kilpatrick for EINPRESSWIRE
A once-in-a-lifetime opportunity
June plays the viola and is praised for her impeccable skills at creating rich tones to perfection and mastering great pitches. She was the chief representative violist at the Azusa Pacific Symphony Orchestra and a member of the Azusa String Quartet, where she had the once-in-a-lifetime opportunity to learn in the presence of Glenn Dicterow, who was the former concertmaster of the New York Philharmonic.
In the MasterWorks Festival 2020, June was chosen to perform Dvorak Piano Quintet in a masterclass conducted by Ken-David Masur, the world-renowned conductor, under Ms. Lisa Boyko, a violist of the Cleveland Orchestra.
Principal Viola in the UF Symphony Orchestra
Now residing in Florida, June (Peijun) Xu is a DMA student at the University of Florida, Gainesville, with a full scholarship and an appointed graduate assistant position, serving as Principal Viola in the UF Symphony Orchestra. June won the graduate division of the UF Concerto Competition in her first semester at the University of Florida, where she is studying with Dr. Lauren Hodges. She is also a member-at-large of the Claremont Symphony Orchestra's Board of Directors, and the American String Teachers Association ASTA invited her to serve on the Certificate Advancement Program and Studio Teacher Committee.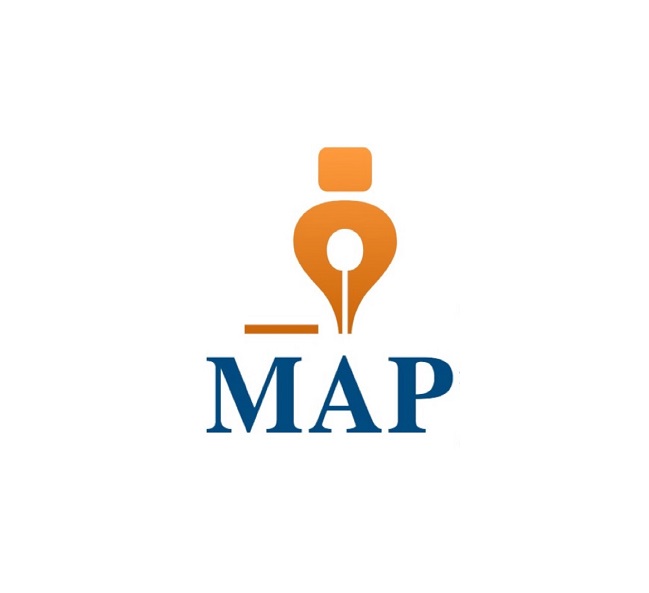 Marker and Pioneer, International Music Competition
"The MAP International Music Competition (MAP-IMC) is a leading global online music competition presented by the MARKER AND PIONEER International Culture Exchange Center (MAP-ICEC), a non-profit organization headquartered in Los Angeles, California, USA. The competition is held in two sessions each year. The contest is open to FREE preliminary applications for music players, music learners, and lovers of any nationality and age globally. The competition is divided into music categories such as piano, string, wind, vocal and chamber music. Each instrument subject will be judged in groups based on the contestants' age.
The next edition will be from March 10 to May 20, 2023.
Impact Award Winner June Peijun Xu
ultima modifica:
2023-02-02T12:51:13+00:00
da