Living Things Grow and Change; Classical Music is no Exception
by Dr. Maria Thompson Corley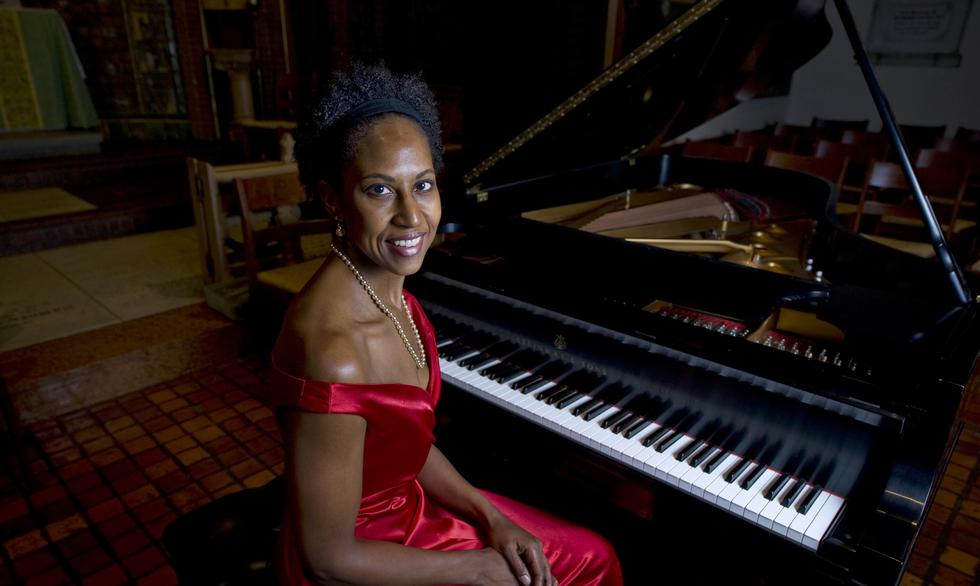 I recently read a blog post* that attempted to put a wall around classical music by defining what it "should" be. Attempts to stem the tide of change are usually under-girded by feelings of loss, followed by a fervent, futile longing to turn back the clock to a time when those with similar views had the power to marginalize anyone who didn't conform to their ideas.
A variety of musical expressions
Like most convictions based on a rose-colored view of a bygone era, the idea of purifying classical music by returning to its past glories is spurious. No amount of finger-wagging will bring it back. Simply put, there was never a time when composers were immune to the charms of the music that was defined by the old guard as "out of bounds."
The publishing industry and music directors may have done their best to ignore, suppress, and denigrate anything that didn't fit the established boundaries (some of which had more to do with the appearance of the composer than the sound of the music), but most musicians aren't that narrow-minded and have always found pleasure in a variety of musical expressions. The difference is the pool of classical musicians embarrassed to admit a fondness for sounds that were previously categorized as "guilty pleasures" is shrinking rapidly.
Wander outside of Western Europe
I wasn't surprised that the post that spurred this essay didn't include the 20th century in its list of suitable examples of classical music, because that was when European composers began to incorporate ragtime, jazz, gamelan, African rhythms, and other sounds from the rest of the world.
Let me be clear: I have the utmost reverence for Bach, Beethoven, and Brahms. I'm just unimpressed by artificial attempts to exclude from the canon anyone whose tastes wander outside of Western Europe.
Who do we take seriously as classical composers?
Does it make sense that all valid creativity was extinguished at the end of the 19th century? Or that only people who copy the music popularized in European concert halls of generations ago have a right to be taken seriously as classical composers?
Then again, this sort of brainwashing is nothing new. When I was studying at Juilliard, my piano literature teacher said, with a straight face, that "no African Americans have written any music that rose to the level of being included in "the mainstream.""
Since I'd just moved from Canada, I couldn't name a single piece to challenge him. Then again, he would have undoubtedly dismissed anything I mentioned as second-rate because people who hold those beliefs will always "know" more than I do. To them "inclusive" is "inferior," which implies that huge swaths of the human population are inherently "less than." How else can that attitude be interpreted?
Music is a language
Like all other living languages, music evolves, even mutates, incorporating modes of expression that perhaps didn't exist when the language began. Shakespearean English, for example, is a tongue that many modern people don't quite understand. This doesn't diminish the truths that he illuminated, but his world and our world aren't the same. The domestic violence, racism, and antisemitism espoused in some of his most significant works make more contemporary voices important. As the world changes, so do the art that reflects it.
Another point about languages: there's no such thing as an inferior one. There is music in fluent Parisian French, and there is music in fluent Jamaican patois. Both express the range of human experiences if you take the time to learn how to understand them. Obviously, nobody understands or even wants to grasp every language, but that doesn't make the language any less valid.
Is Classical Music cheapened?
But let's say, for the sake of argument, that the only classical music worthy of the title has to conform to a strict set of guidelines. What's the penalty for programming music that doesn't fit this definition? Suppose that—God forbid—audiences and even performers dare to appreciate these more inclusive forms? Or couldn't care less about the boundaries? What then?
I'm guessing the answer, for some, is that classical music is cheapened. While I don't doubt the sincerity with which some hold this belief, the pedestal model doesn't serve anyone very well. Some people feel superior being part of a very small niche, the elite few who "get it." (Ironically, this attitude happens in popular music, too. Or should I say, "unpopular," because elitists look down on anything the masses enjoy).
But masterpieces don't lose their power if new or overlooked works—by composers of all genders, from all over the world, incorporating sounds that reflect their cultural backgrounds and/or musical interests, whatever those may be—are performed in the same settings. That is, unless the masterpieces weren't all that great, to begin with.
The people who want to keep performing and listening to the same kind of music in perpetuity are, of course, free to do so. The rest of us will move on without them, and frankly, we won't feel the least bit concerned whether they like it or not.
Dr. Maria Thompson Corley, Juilliard-trained Pianist and Composer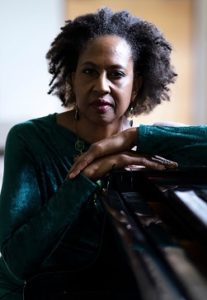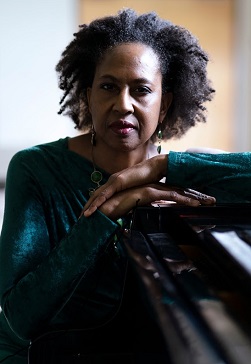 Dr. Maria Thompson Corley is a Juilliard-trained pianist offering tools for controlling tone color and conquering technical challenges. While earning her Masters and Doctor of Musical Arts at Juilliard, Maria Corley, who studied with Gyorgy Sandor, learned scientifically sound strategies for bringing music to life.
An experienced pedagogue, she has taught piano both privately and at post-secondary institutions, beginning at 13. The tools she shares will unlock deeper musical communication and enjoyment levels, both for the pianist and the listener. She has performed internationally, and her recordings have been released on Naxos and Albany.
A respected composer whose art songs have been performed and taught in Europe and the United States, Maria is currently working on a new music disc by Black female composers, including herself. Maria's first opera is included in The Smithsonian as part of the Decameron Opera Coalition's Tales from a Safe Distance.
Dr. Maria Thompson Corley created two courses for iClassical Academy on Advanced Piano PracticeTechniques and Controlling Tone Color. More
Living Things Grow and Change; Classical Music is no Exception
ultima modifica:
2021-08-04T11:27:57+00:00
da