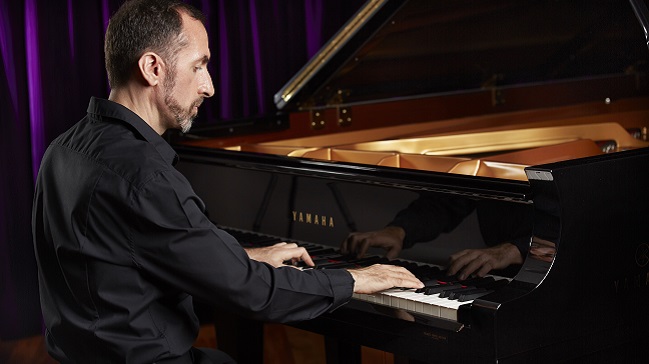 Piano Labs
(Think in Music)
The Notebook for
Anna Magdalena Bach
My Teaching method
Thanks to ALL my students I have met in my 20+ years of teaching in European and Asian countries, I did have chance to realize the importance of some aspects often missing in our modern music classes. A serious attention to improvisation and composition alongside the study of repertoire. Hence the creation of  "Think In Music" method.
Starting from historical evidence, we all are aware that the most important musicians we know (from Bach to Mozart, from Beethoven to Liszt, just to mention a few) were excellent improvisers and composers, not only performers. Nevertheless, presently majority of classical musicians rarely are able to improvise or even compose in classical style, unless they specifically enroll composition courses. To better understand what I mean, allow me to compare music to spoken language. Our language is based on structures (sentences) and in each sentence we find a subject, a verb, an object. In music we do have similar elements, they are called functions, and we do have organized sentences like in the spoken language. Moreover, in language studies we usually learn reading, writing and conversation. Music studies should be based on these three elements too, but sadly, today we mostly focus on "reading", sometimes without a proper historical approach nor with a proper awareness and knowledge of the meaning of music. Through the study of improvisation – comparable to conversation in language studies - students are "forced" to think musical structures and functions. To still insist on the importance of improvisation as educational tool to think-and-play, you may notice that usually we learned our language speaking first, imitating our parents, and then learning how to read and write. Never the opposite. While, again, in music we often (and only) learn how to read first, and almost never how to play without reading (improvisation) as a result of a thinking process.
On these principles I based my Think In Music method.
I insist on the importance of the study of improvisation and composition alongside the study of music repertoire as essential tools to complete music education and develop creativity and awareness.
In all my courses, as well as in my regular teaching with all my students from private schools to universities, I apply the Think In Music method in order to create proper conditions for a correct understanding and awareness of music.
My Music
"As a composer, I'd say my most gratifying time is when I have time to write down my music, give it a shape, perfect details, and perform it."
My Desire
"Keep learning."
About Alberto Firrincieli 
Alberto Firrincieli was conferred upon the Knight of the Star of Italy (Cavaliere della Stella d'Italia) in December 2021 because of his endless commitment in promoting Italian music and cultural activities in many Asian countries.
He is also the winner of the second prize in the International Contest "SIMM 2018 – New Music for Harpsichord".
Artistic director of the Bangkok International Piano Festival
Prof. Firrincieli is currently Assistant Professor in the Department of Music Entrepreneurship at the Assumption University of Thailand, where he teaches Majors in Composition, Piano, and Harpsichord. He established the IKA - International Keyboard Academy in Thailand, and he is the artistic director of the Bangkok International Piano Festival and ITYO – Italian Thai Youth Orchestra.
Debut in Carnegie Hall
He debuted in 2019 at Carnegie Hall, performing a Frescobaldi Toccata at the harpsichord. He is regularly invited as a guest speaker and performer from international institutions (Italy, Czech Republic, Ireland, Portugal, Spain, Thailand, Cambodia, China, Taiwan, Australia, Singapore) to hold recitals, conferences, masterclasses, and workshops.
Prof. Firrincieli also published 13 books, 8 academic articles, and 3 CDs. He studied in Italy, where he got his Conservatory Diplomas in piano (10 years), composition (10 years), harpsichord (3 years), and electronic music (4 years). Moreover, he has a Master Degree in Musicology.
musiMentor Teacher Alberto Firrincieli Piano
ultima modifica:
2022-04-22T08:46:25+00:00
da