Course | Beethoven's Universe | Symphony No. 5
Beethoven's Universe - The Architects of Music
Beethoven Symphony No. 5 in c minor
Four movements - 11 videos
Discover the architecture used by a great composer: Beethoven
For musicians, harmony, melody, and rhythm are the well-known building blocks of music. However, also form, structure, and architecture are essential elements of great masterpieces. We show you how to get a deeper understanding of the Architecture of music, starting with Beethoven's 5th Symphony.
A New Way of Listening to Music
When people speak about the main elements of music they generally mention melody, harmony, and rhythm. But a major element is usually left out and that's form or, as we call it, the architecture of music: it's within the overall architecture of a composition that those three elements, melody, harmony, and rhythm, are contained.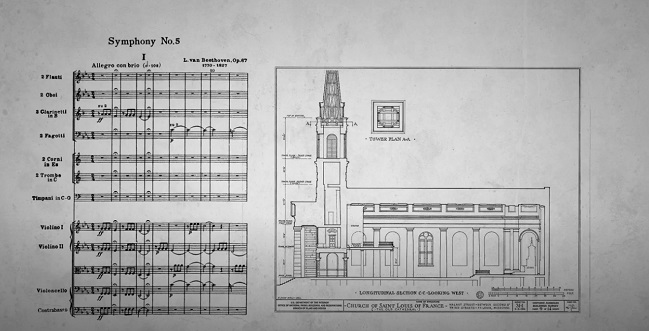 Creation of The Architects of Music
Beethoven's Universe is a creation of The Architects of Music.  A series of programs designed to help music lovers gain deeper insights into how music is designed and created. The Beethoven 5th movie is the first in a series of programs that will explore all nine of Beethoven's great symphonies. Narrated by Lawrence Rapchak, a composer, conductor, and speaker, In each program, he will examine each movement from each symphony and reveal the overall structure of each movement and the structure of the entire symphony. Rapchak does this through a combination of talk interspersed with excerpts he performs at the piano and music excerpts taken from a Naxos Records recording of the nine symphonies. In some cases, he talks over the music in what we call "play-by-play" sections. To accompany the audio in each program, the Virtual Concert Halls team has created a series of stunning visuals that follow the story as it unfolds. The visuals include pictures of composers Mr. Rapchak mentions in each program, the full score or piano reduction of passages he is discussing that are highlighted so listeners can follow long, images of musicians performing, incredible landscapes the narrative along and, of course, images of Beethoven that are used judiciously throughout.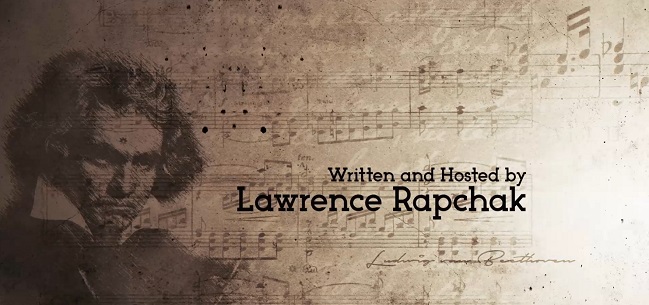 The Architects of Music
The host of the Architects programs is Lawrence Rapchak, a composer, conductor, and speaker who has given nearly 500 pre-concert lectures for the Chicago Symphony Orchestra over the past 28 years. These programs were conceived by Steve Robinson, who has been involved with classical music radio for over 50 years. Formally the general manager of Chicago-based radio station WFMT and the WFMT Radio Network, Steve now devotes his time producing documentaries about classical music and other subjects. The movies created to illustrate the programs are designed by Anna Ouspenskaya, founder of Virtual Concert Halls, a classical music streaming company.
This course is only available for Master Members.
Course | Beethoven's Universe | Symphony No. 5
ultima modifica:
2021-10-12T13:47:36+00:00
da
Language ENGLISH
Subtitled
Go Back